November 2, 2015 11:30 pm
SoundSeeder v1.6 adds support for the internal microphone and USB soundcards.
You can now use soundseeder to stream music from external audio devices (like TV, CD player, …) by connecting them via the line-in (AUX) port of an USB soundcard. (Hardware support required. Please check the FAQ.)
With the also new microphone support, you can stream any recorded audio and your voice to your connected speakers.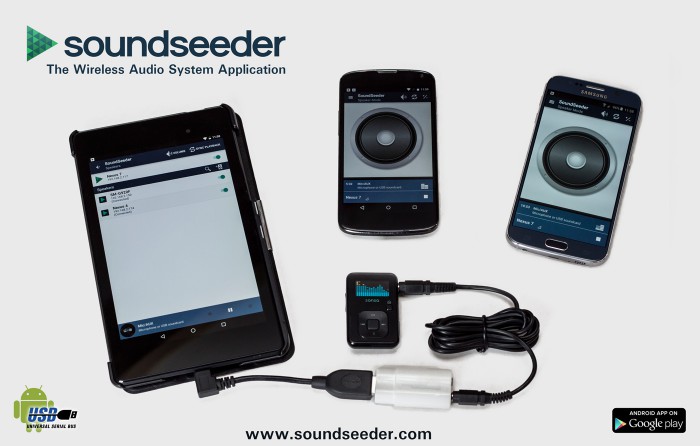 All new features of v1.6.0:
– Microphone & line in (AUX) support
– USB soundcard support ("USB host for audio" required. More info)
– Android M support
– Improved connection handling
– Google Music import fixed
– UI and usability improved
– Bugfixes