March 28, 2018 12:12 pm
SoundSeeder v2.1.5 is out now!
This update brings some new cool features:
– DLNA Media Renderer Mode
Control SoundSeeder remotely via DLNA controller applications.
This feature brings support for several new audio sources via third party apps.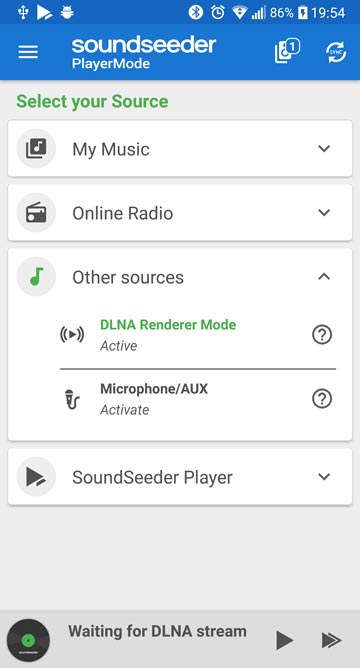 – Streaming of Android System Sound
In cooperation with the app AirAudio, SoundSeeder is able to stream the complete system sound of a rooted Android device to the connected speakers. AirAudio connects to SoundSeeder with DLNA locally or via WiFi.
AirAudio is available on Google Play and can be tested for free. Read more…
Additionally SoundSeeder v2.1.5 brings a bunch of enhancements and bugfixes, like a new audiotrack info dialog, an improved streaming quality and even more radio stations. Get the latest version now!