June 8, 2015 8:10 am
Today we've released SoundSeeder v1.4, which finally brings a fully integrated Google Music support.
You can now import your online library into SoundSeeder and select Google Music tracks the same way like locally stored files.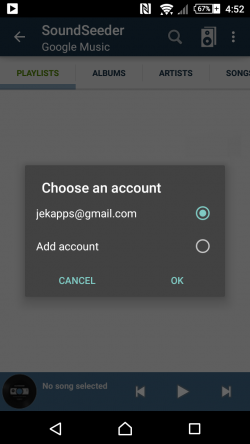 SoundSeeder now supports 4 different media sources:
– Locally stored music files
– Online Radio Stations
– Upnp/dlna network storages
– Google Music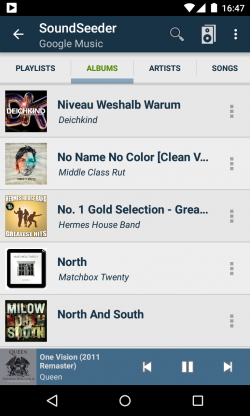 Also new in v1.4:
– Turkish localization added
– Improved usability (UI and menus)
– Lots of minor bugs fixed
As always, the new version is available on Amazon, Google Play and XDA.