December 29, 2014 12:40 pm
After more than one year of development SoundSeeder is ready to leave the beta-stage.
We are proud to announce the release of SoundSeeder 1.0!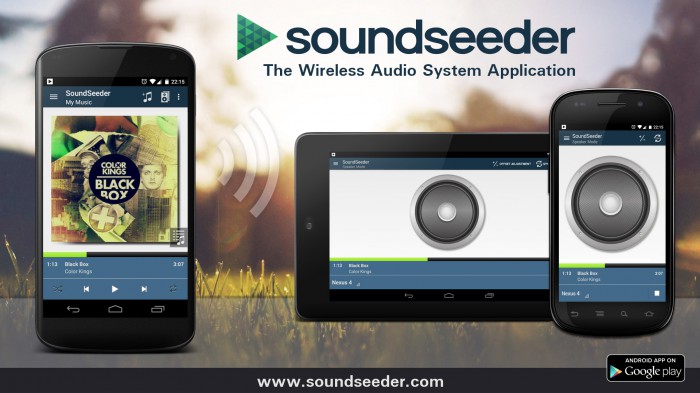 Version 1.0 brings a bunch of new features, enhancements and bugfixes:
Online Radio Mode
SoundSeeder now includes more than 4500 online radio stations. You can choose your favorite station by country, genre or name and listen to it with SoundSeeder on all your devices in sync. This feature is powered by Dirble.com, a free online radio database by Håkan Nylén.
Player and Speaker apps merged
The SoundSeeder Music Player and the SoundSeeder Speaker are now bundled in one single application. There is no need to install two separate Apps if your device is running Android 4.1 or higher.
Nevertheless the SoundSeeder Speaker App is still available for your devices running Android 2.2-4.0.
New features, enhanced usability
Version 1.0 brings a lot of new features and enhancements to improve the usability of SoundSeeder.
– YouTube support via semperVidLinks
– New navigation bar
– Landscape mode and tablet support
– Improved playlist support
– Help and FAQs
– Enhanced settings to adjust buffer size and speaker offset
– Android Lollipop support
Bugfixes
– Google Music support restored (GM v5.5 and older)
– Connection and sync error fixed
– Faster caching of streamed media files
– Improved error handling
Windows, Linux (Rapsberry Pi) support
Checkout the Download Section to get our brand new Java-based Speaker application.
It adds SoundSeeder support for x86 and ARM based systems with installed JavaSE runtime, like:
– Microsoft Windows
– Linux (x86, ARM)
– Raspberry Pi (tested with Raspbian OS)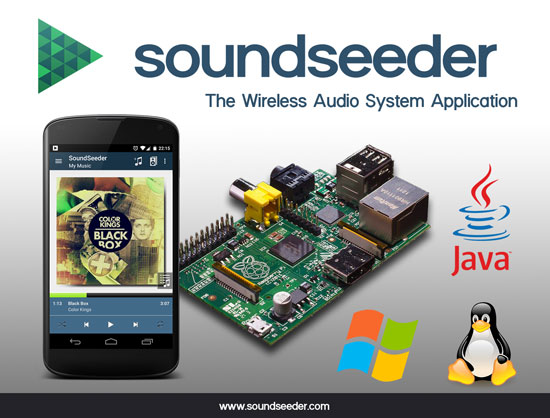 This is the perfect solution to build your own multi-room home audio system.
Details
The full changelog of all versions is available here.
For a detailed overview of SoundSeeder please go to features.