This network browser lists all UPnP/DLNA capable media libraries in your WiFi network.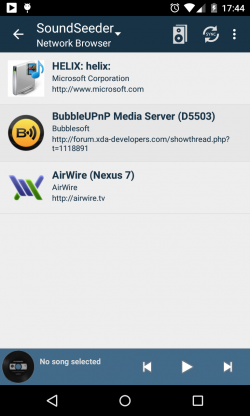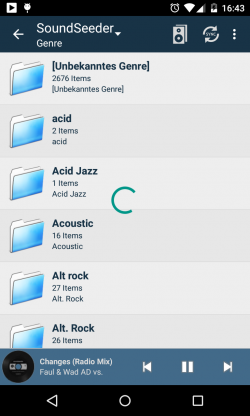 Select a media library and browse its content. All compatible audio and video files can be added to your playback queue.
If you like to select music that is located on your speaker devices, install an UPnP media library application (like BubbleUPnP or AirWire) on your speaker devices.
Posted in: 2. Usage