Select this mode to stream the microphone input or external usb audio sources via soundseeder.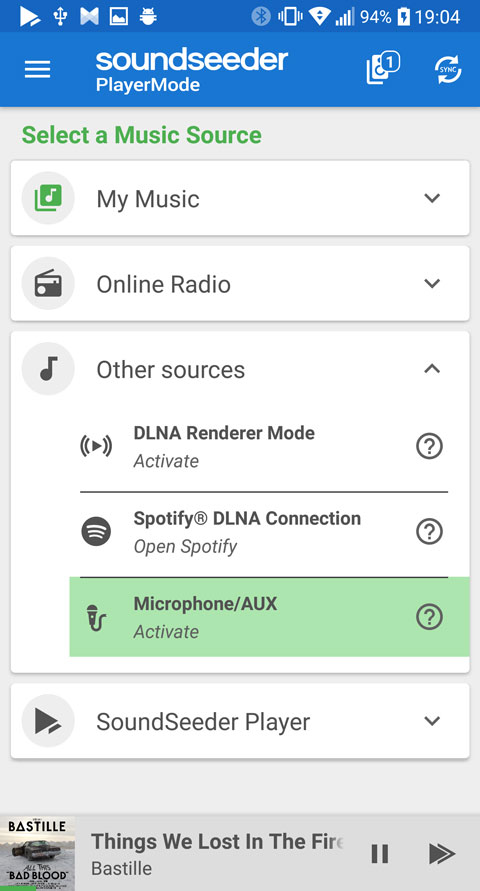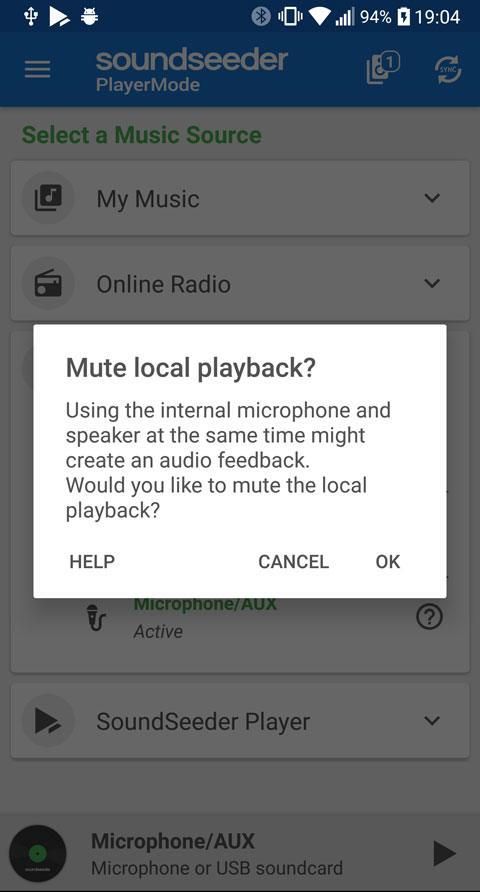 By default soundseeder takes the input of the internal microphone and streams it to your connected speakers.
Note: To avoid audio feedbacks, turn off the speaker of your SoundSeeder Player device, while using the microphone.
USB-Audio support
SoundSeeder also supports the Android host mode for audio on compatible Android devices*.
If your device supports USB-Audio accessory, you can use soundseeder to stream external audio sources via the line-in (AUX) port of a connected USB soundcard.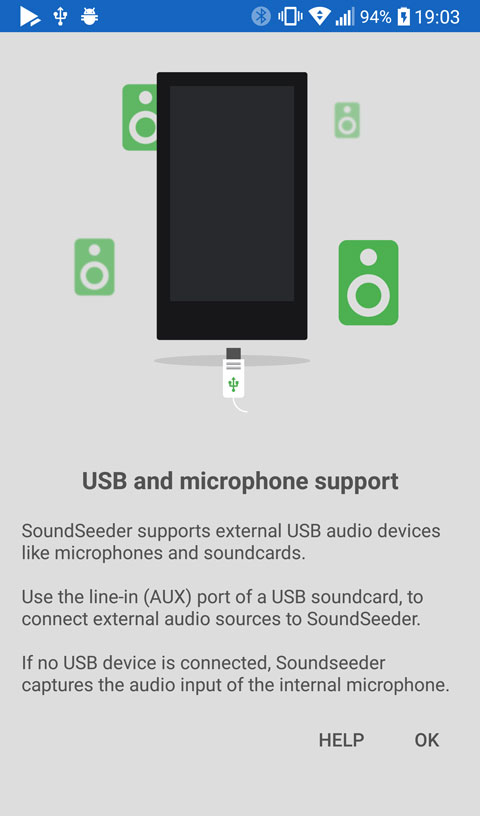 *USB host mode needs to be supported by your hardware. USB-Audio is officially supported since Android 5.0 and proprietary supported by some vendors since Android 4.1. We have successfully tested soundseeder with soundcards based on the "C-Media" audio chipset.
Especially users of Nexus devices should see the article Record and play back audio using USB host mode for more information.
Posted in: 2. Usage