Select this mode to play music, that is located in your libraries.
The main view shows the current song and lets you control the playback.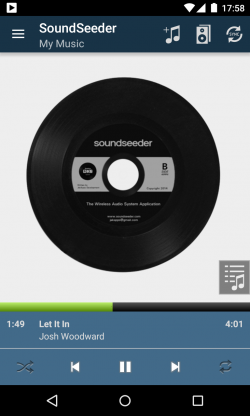 Open the song queue by swiping to the left or click on the song queue icon:

To change the order of your songs, drag a song by selecting the grabber icon at the front of the list entry.
To remove songs or to save the current queue as playlist, open the main menu.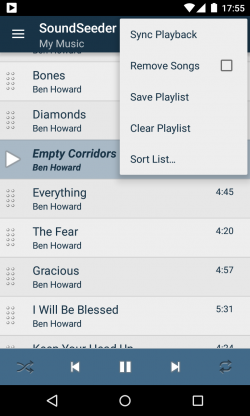 To add new songs to the playback queue open the Music Library by selecting:

Posted in: 2. Usage