Please note: This feature requires the Google Play Services installed on your device, to authenticate your Google Music account.
If your device is supported (Google Play Services are available) you can access your Google Music Songs by selecting the "Add Tracks" Button in the action bar: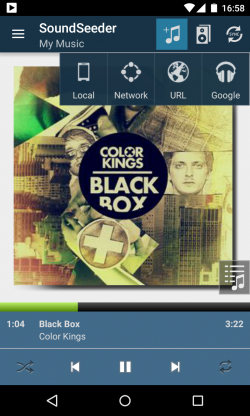 First of all you need to select a Google account and start the import of your Google Music library into SoundSeeder.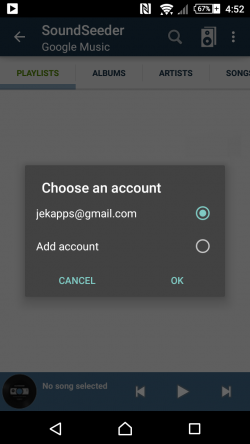 After the import is completed you can browse and and select your Google Music songs like locally stored media.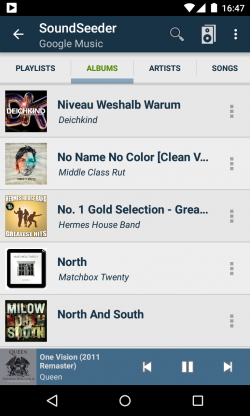 Posted in: 2. Usage